Sherri Baptiste, IYT, E-YRT 500 | Brad Jacobs, MD, MPH
July 9-14, 2017 at 1440 Multiversity, Santa Cruz County, CA
Sunday-Friday, 5 nights
$350 Tuition | CE Credits available
Plus 5 nights all-inclusive accommodations priced separately.
Click here for Registration, and Accommodation information.

When we know how to give our mind and body what they need for well-being, we enjoy longevity, vitality, and an renewed zest for life.

Acclaimed wellness expert Sherri Baptiste and leading integrative medical doctor and author Brad Jacobs—who has offered workshops nationwide, including for Google, Stanford Business School, and Gap Inc.—lead this weeklong experiential retreat where you will expand your understanding of what creates complete health and wellness and grow your exercise expertise as well as your training and fitness skills.

Through daily practice, lecture, nature hikes, eating well, and being in community, you will experience powerful tools that support memory, focus, bone health, metabolism, coordination, muscle tone, balance, and much more.

Dedicate this week to developing skills that will support you personally and professionally as you learn:
Dr. Brad's specialty healthy living tips
Brain performance-enhancing exercises
Baptiste Yoga, including yoga with weights
Breath work, meditation, qigong
Tools to improve your physical appearance, energy, and vitality.
Whether you want to jump-start a healthier approach to life or refresh your usual fitness, yoga, and self-care routines, you will leave feeling inspired—ready to rock and roll into the world and the next chapter of your life!
Why Attend

Master powerful tools for increasing brain function and reducing stress to support you in achieving what you desire personally and professionally.
Gain a variety of expert wellness tips for eating, movement, and relaxation that create integrated well-being in mind, body, and spirit.
Renew your life-force energy as you learn new ways to practice yoga and health-promoting exercises that result in strength, vitality, and empowerment.
Enhance your mastery of Yoga personally and professionally, while also expanding your knowledge of the Practical Science of Yoga through daily practices with Sherri Baptiste.
Faculty Bio
Sherri Baptiste, IYT, E-YRT 500, YACEP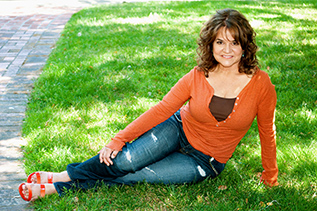 Sherri Baptiste is an inspirational yoga teacher and fitness expert and the author of two books, including Yoga All-In-One for Dummies. Daughter of yoga pioneers Magaña and Walt Baptiste, she is founder of Baptiste Power of Yoga and offers classes, workshops, retreats, and teacher trainings.

Sherri's teachings focus on the depth and benefits of mind-body-breath practices and how to incorporate the best of yoga, fitness, and wellness into busy lives. She teaches at renowned athletic clubs, gyms, yoga studios, spas, retreat centers, and conferences, including Gold's Gym, IDEA World® and Inner IDEA® conferences, Yoga Journal conferences, Rancho La Puerta spa, Kripalu Center, Omega Institute, and Tassajara Zen Center. Integrative Yoga Teacher Sherri Baptiste combines Power of Yoga Teachers Training Certification Programs and online Yoga with Weights: Baptiste Method courses, her schools established with Yoga Alliance since 2002. She serves also as a Yoga Alliance Continuing Education Provider (YACEP).

A member of the World Yoga Council, Sherri is featured as the yoga expert for several media outlets, including ABC's KGO radio and television, SmartNow.com, and Alternative Medicine magazine.
powerofyoga.com
Brad Jacobs, MD, MPH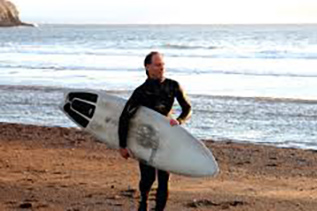 Brad Jacobs, "Dr. Brad," is an integrative medicine physician, educator, and author, who focuses on helping people become their best selves.

Senior author of The American College of Physicians Evidence-Based Guide to Complementary and Alternative Medicine, he has served as endowed professor and founding medical director for the University of California, San Francisco, Osher Center for Integrative Medicine clinical programs.

Dr. Brad graduated from Stanford University School of Medicine, received a master's degree of public health from the University of California, Berkeley, and completed an internal medicine residency and general medicine research fellowship at University of California, San Francisco (UCSF). He has completed many trainings, including spine medicine at Kaiser Permanente; five-element and medical acupuncture at the San Francisco School of Acupuncture and the University of California, Los Angeles; and trainings in functional medicine, herbal medicine, nutrition, fitness, stress management, yoga, and martial arts.

Dr. Brad maintains a private medical practice with three locations in California.
---
Click here for Registration, and Accommodation information.