March 3, 2017
12 Weeks ONLINE LEARNING

Yoga with Weights Online Learning
Sign up for the March 3, 2017 session

Registration is limited to 15 participants
Yoga With Weights: Baptiste Method

Join Sherri Baptiste, author of Yoga With Weights for Dummies, for this 12 module online learning program. During the 12 modules you'll learn how to build core stability and improve balance as you exercise, tone, and shape your body. Maximize your workout potential and bring home an inspiring practice that restores energy and keeps you looking and feeling your best.

Click here for registration and detailed information about the

Online Yoga with Weights Learning Course
Registration is now open - enrollment is limited.


Early Bird registration ends at midnight on February 18
.
Contact for more information:
Phone Baptiste Power of Yoga 888-804-9642
Email
info@powerofyoga.com
March 18-25, 2017
RETREAT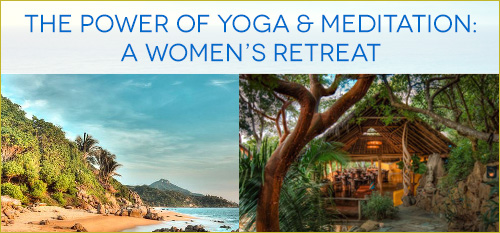 Sherri Baptiste & Michele Hébert March 18 - 25, 2017
Haramara Retreat, Sayulita, Mexico
Join Sherri Baptiste & Michele Hébert
for a one week yoga retreat exploring the feminine
Learn more about this retreat at the "Feathered Pipe Foundation" Website
This retreat continually sales out reserve your space.
Sept. 9-16, 2017
RETREAT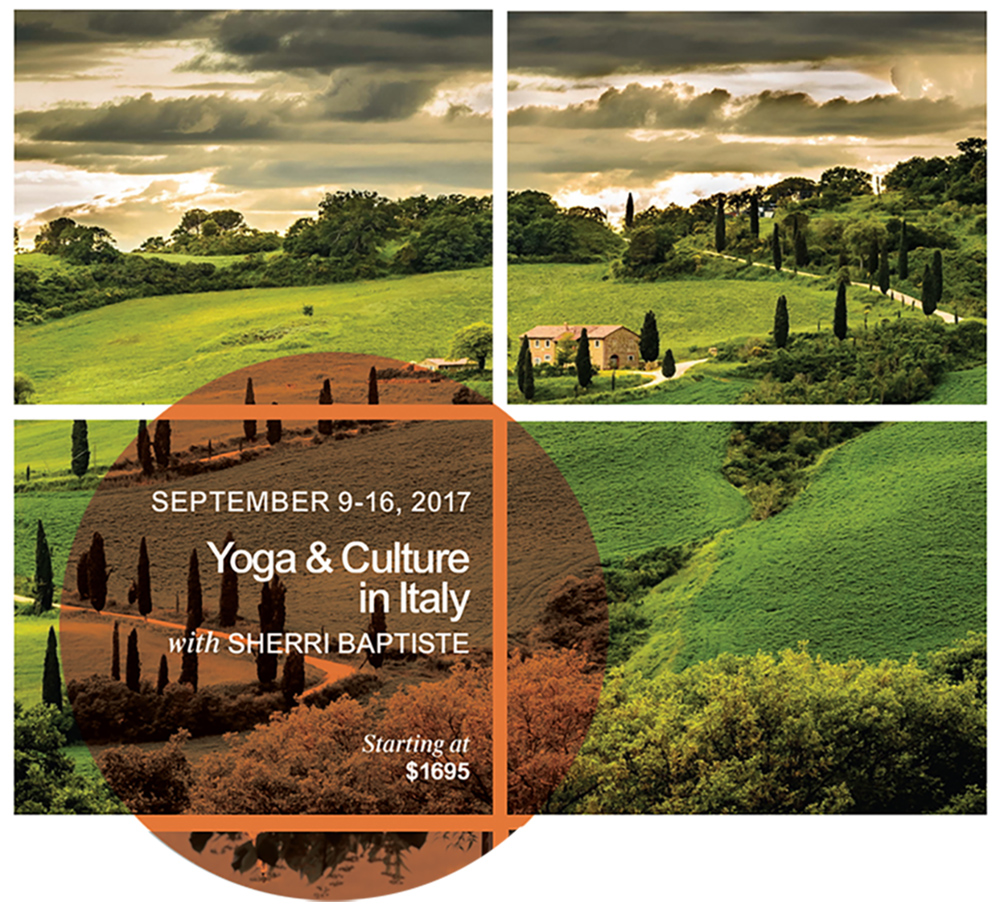 Join us in Italy this coming September 9-16, 2017!
This week is promising to be an exquisite and deeply nourishing
Italian adventure in the countryside of Umbria.

When Inspiration for a Journey such as this shows up – DO IT


Oct. 20 - 22, 2017
RETREAT
BAPTISTE YOGA AND MEDITATION RETREAT
GREEN GULCH ZEN CENTER


October 20 - 22, 2017 Mt. Tamalpais, Marin County, CA

This inspiring weekend is all inclusive and is one of the most popular
"Power of Yoga Retreats". Learn more about this retreat
"The Essential Teachings of Yoga"
with Sherri Baptiste and Rama Vernon

Be sure to reserve your space this retreat continually sales out.


Read what
Yogi Times Magazine describes as 'A Retreat for the Soul',
one persons experience at the Green Gulch Yoga and Meditation Retreat.