Location: HARAMARA SAYULITA, MEXICO (45 min north of Puerto Vallerta)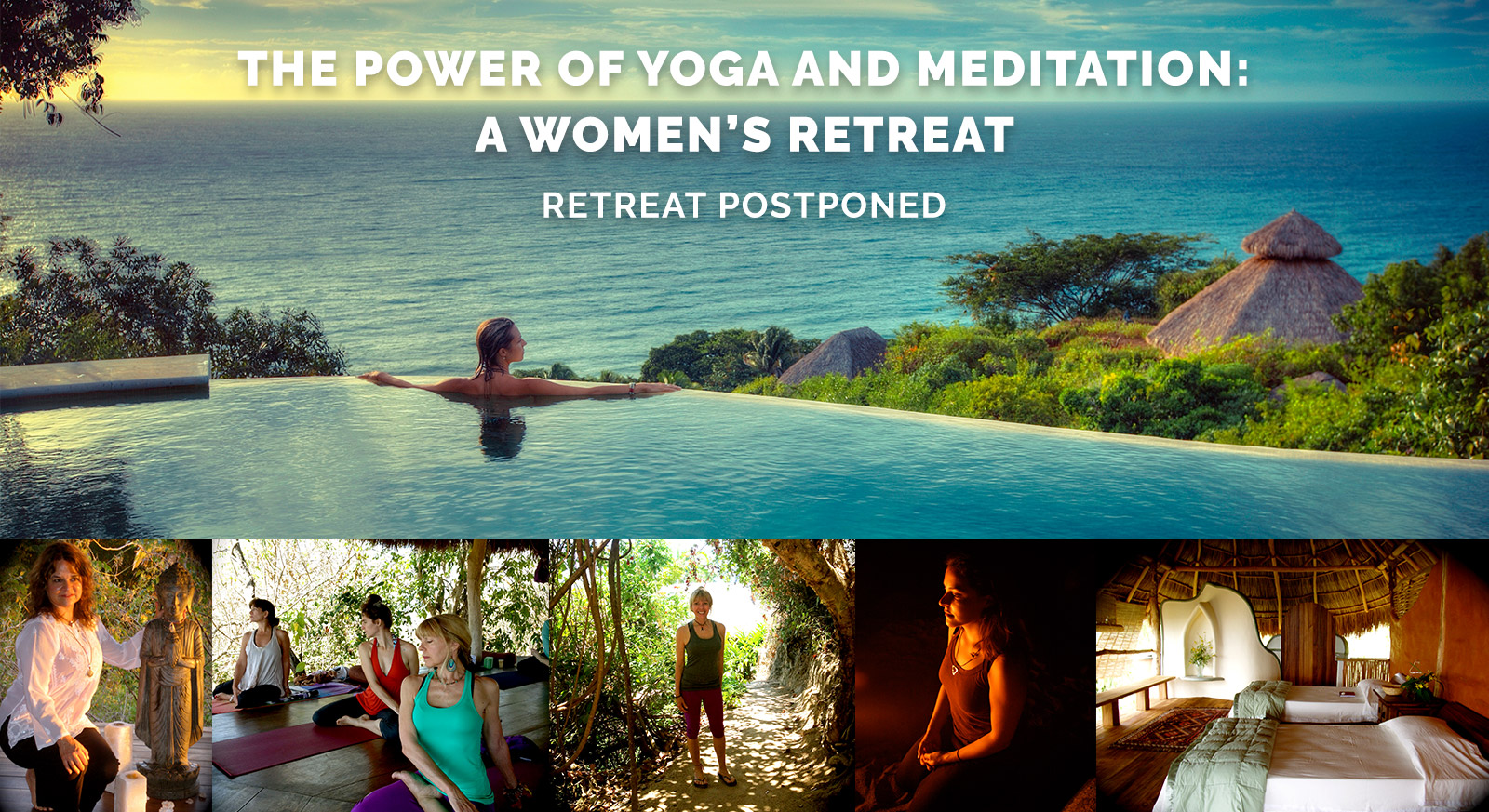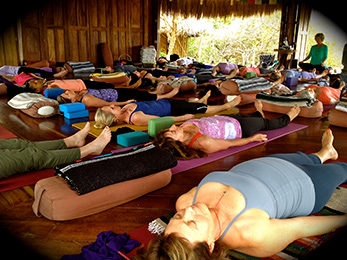 Sherri Baptiste & Michele Hébert
March 16 – 23, 2019
Haramara Retreat, Sayulita, Mexico

This even is now Sold Out - Please see our 2020 event
You are your greatest asset. In life we must begin with our Self. With the ideal to live within an optimal state of health: mentally, physically, in emotional balance. Together we give this time to do so by coming to retreat. Coming to retreat maintains this quality of lifestyle while also enhancing it. A healthy body and healthy state of mind go hand in hand. This maintains living a life of health and well-being authentically, and personal growth and consistency are the natural rewards.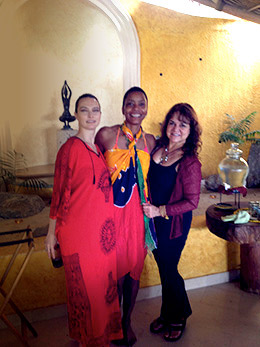 This is what our retreat together is all about. We will practice and live the teachings of good diet, healthy muscle mass, body tone, clear and strong minds, supporting vibrant energy as a practice of longevity that are all youthfulness factors. We will live from a place of abundant energy and vital life force that translates into clarity and focus in our lives. We will live it fully. This is all enhanced when you attend this powerful retreat.
As women we are visionaries, we hold the big picture and the whole world in our hearts and in our minds. This can sometimes burden us in body and mind and we need an important and timely break. Women need time for ourselves — time to think, to breath deeply and restore our link to the earth.
Read an informative FAQ about this Haramara Retreat.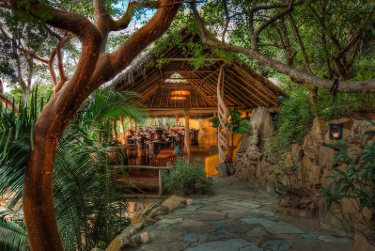 It is through this fully immersive and rejuvinating yoga and meditation retreat that we can carve away baggage that we often don't even recognize we are carrying around with us. We become easier for others to be with, skillfully recognizing our talents and our abilities to be at ease in the world. In our work, field of expertise, in our personal relationships with others, with our family, our friends, we grow more and more into knowing boundaries and are able to express authentically, from a place of love, what is negotiable and when there is room for partnership, knowing areas that are non-negotiable. We see more clearly cycles, habits and patterns that serve, or may not be serving us. When it's time to let them go, we let them go. We learn to recognize the ebb and flow of letting go.
So much can take hold within during this immersion retreat. Be with us. No two moments are the same, nor are any two women's retreats. This retreat will help you to reclaim and maintain inspiration in Life, Body and Mind. Together, human potential experts Sherri Baptiste and Michele Hébert, (both from the lineage and teachings of Sherri's renowned parents, Walt and Magana Baptiste), will provide you with a beautifully balanced week. They have skillfully planned sessions that include masterful yoga and meditation practice for you.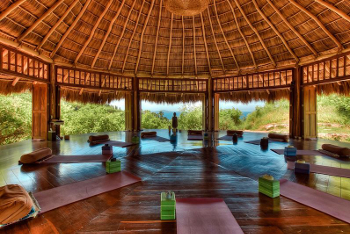 This could be one of the most valuable and important weeks of your life, leading you into the next chapter of your life with personal aim, follow through and joy, while creating community and greater ease in collaborating with others professionally and personally. Your cells will sing out with vibrant new life force living on the edge of the ocean with us for a week, catered to in the serene and cutting edge, ecological environs of Haramara Retreat. Enjoy meals prepared for you by expert chefs, massage, cooking classes, sunset sail, boating, and jungle-set rooms overlooking the expansive Pacific Ocean below.
More about The Power of Yoga & Meditation: A Women's Retreat www.powerofyoga.com
About Sherri & Michele: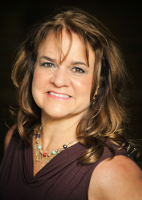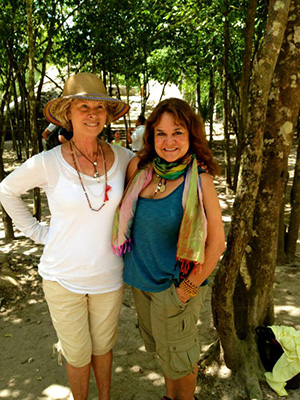 Sherri Baptiste, ERYT 500, author, wife and mother, is an inspirational yoga teacher at the forefront of training in America. Founder of Baptiste Power of Yoga, she offers classes, workshops, retreats and teacher training. Her retreats and teacher training programs provide an empowering, peaceful oasis in a hurried world, a place where students can find within themselves the tools and knowledge to support and maintain a happier, healthier and more spiritual lifestyle.

Sherri was born into a rich heritage and family of pioneering yoga teachers, her parents Magaña and Walt Baptiste, who established yoga on the West Coast in the mid-1950s. Sherri has been teaching yoga since her her teens and is the founder of Baptiste Power of Yoga, and her yoga teacher-training program is recognized by Yoga Alliance.
LEARN MORE ABOUT SHERRI: www.powerofyoga.com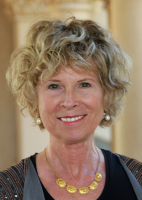 Michele Hébert, ERYT 500 is a master yoga and meditation teacher, natural nutritionist, and author of the newly released book The Tenth Door: An Adventure Through the Jungles of Enlightenment. She is a senior teacher in the Walt Baptiste Method of Raja Yoga, who personally conferred upon her the sacred title Raja Yoga Guide. Michele was also initiated into the Himalayan Yoga Tradition by Swami Veda Bharati of India and into Tibetan Buddhism by H.H. the Dalai Lama.

Michele has been a global pioneer in the health and fitness industry in the area of mind-body-spirit integration for 25 years. She has been teaching the Walt Baptiste Method of Yoga for 35 years and is a former competitive bodybuilder. She applies her unique educational background in Raja Yoga, health & fitness, and nutrition to her consciousness based teachings and has brought these teachings to the varied fields of medicine, education, yoga, as well as the corporate and spa industries, working with the leaders in each field.
LEARN MORE ABOUT MICHELE HEBERT: www.rajayogis.net


PRICING:

Single Cabana (Sold Out) – $3703
Double Cabana (Sold Out) – $2673
Triple Cabana (Sold Out) – $2569
Dormitory (Sold Out) – $2261

This even is now Sold Out
Please see our 2020 event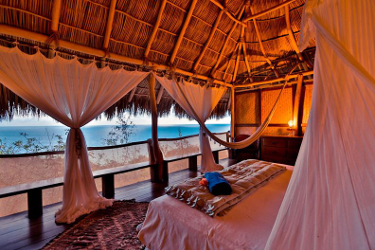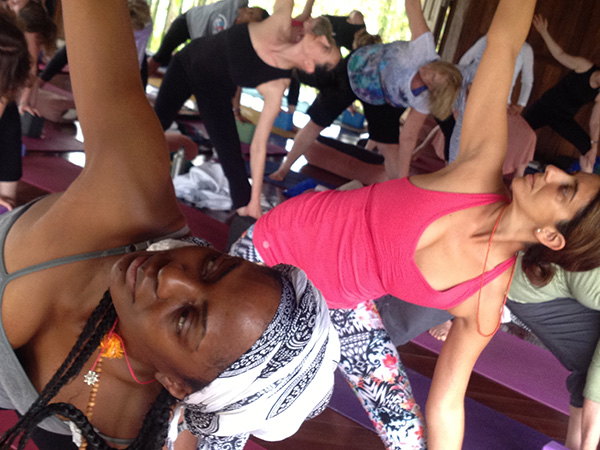 *A $700 non-refundable deposit is required to secure your registration.
Price Includes:

7 night accommodations
3 meals daily
2 yoga classes daily (one afternoon free)
Daily meditation classes
Mexico IVA & Hotel tax
Thanks and look forward to seeing you!

www.powerofyoga.com