Baptiste Power of Yoga Events, Workshops and Retreats
Events continue to be added throughout the year.
Click for the list of yoga and meditation workshops
Yoga with Weights - Online Learning

Yoga with Weights-Online Learning: Offered June 8, 2013
Registration is limited to 35 participants

Yoga With Weights: Baptiste Method
Join Sherri Baptiste, author of Yoga With Weights for Dummies, for this 12 week online learning program. During the 12 weeks you'll learn how to build core stability and improve balance as you exercise, tone, and shape your body. Maximize your workout potential and bring home an inspiring practice that restores energy and keeps you looking and feeling your best.
Try a simple yoga exercise using weights see the video below.
If unable to see the video click this link
Yoga with Weights Excercise
.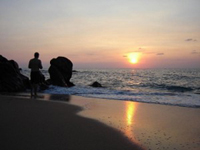 Feathered Pipe Ranch Presents
Baptiste Power of Yoga
Women's Retreat
Sherri Baptiste and Michele Hebert
Haramara Retreat, Mexico
April 27-May 4, 2013
Montage Spa Laguna Beach
Presents Sherri Baptiste for a One Day Retreat

Link to Montage Laguna Beach One Day Retreats with Sherri Baptiste
Dates for 2013 are Feb. 9, May. 25, Aug. 11, and Nov. 16.
MAY 25: ANTI AGING FOR BODY AND BRAIN
Asana Fit San Clemente Presents: Sherri Baptiste

A challenging and intermediate level yoga class geared toward yoga instructors and students in training with at least twelve months of regular practice.

Sun Date: May 26, 2013 From: 9:00 AM - 11:00 AM
---
102 Ola Vista (Between Del Mar & Granada)
San Clemente, CA 92672
Phone (949) 492-0110



POWER of BAPTISTE YOGA INTERMEDIATE with Sherri Baptiste



Investment: $40 before May 19
$45 after May 19
Retreat with Sherri Baptiste & Dr. Brad Jacobs, MD
June 2013


Esalen Institute in Big Sur, CA

Presents The Great Yogic Transmission:
An Immersion in Enlightenment Teachings
With Sherri Baptiste & Philip Goldberg

July 5-7, 2013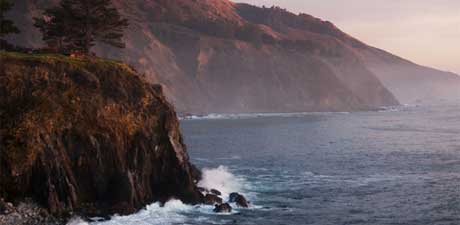 In this workshop, Sherri Baptiste and Philip Goldberg will blend knowledge, practice, and narrative into a sublime experience of yogic teachings.
Click here for workshop information and how you can register.


OMEGA INSTITUE - Rhinebech, New York
'World Class Learning Campus'

Yoga with Weights Baptiste Retreat
~ Sept. 15-20 ~
Description and registration for Omega Institute Yoga with Weights
The Yoga of Love - Inviting the Spirit in Body, Heart and Mind

MAUI LUMERIA
JAI UTTAL & SHERRI BAPTISTE SACRED CHANT
& BAPTISTE TRANSFORMATIVE YOGA

September 28 - October 4, 2013
Join Sherri Baptiste and Jai Uttal on a transformational journey to the beautiful island of Maui for a week of inspiring yoga practice, breathwork, chanting, kirtan, and soul exploration.

Click here >> learn more about this Maui yoga retreat and how you can register.
BAPTISTE YOGA AND MEDITATION RETREAT
GREEN GULCH ZEN CENTER

Nov. 8-10, 2013 Mt. Tam., Marin County, CA

This Inspiring Weekend cost is $550, Early Bird $525, all inclusive and is one of the most popular "Power of Yoga Retreats"
Learn more about this retreat "A Weekend of Yoga and Meditation"
Be sure to reserve your space the retreat fills quickly.

FEB 2014
Journey to India with Sherri Baptiste
offered by Yoga International Travel



Details for this 15 day tour are coming soon. We will visit ashrams, major sites, and dive into India with Sherri Baptiste. An expert guide will travel with us from the start to finish. Travel length approximately 15-16 days. Trip of a lifetime hope you'll come with us. Watch for updates.

Celebrate the New Year.
Kickstart your health and fitness program at
RANCHO LA PUERTA WITH SHERRI BAPTISTE!
December 29 – January 5, 2013

Sherri Baptiste will teach daily classes
Baptiste Power of Yoga, Yoga with Weights: Baptiste Method™ and Breathwork/Pranayama.
Learn more about this event at the Rancho La Puerta website


Teacher Training, Retreats and Meditation
SHERRI BAPISTE OFFERS YOGA TEACHERS TRAINING
ADVANCING YOGA STUDIES
200 and 500 hours Yoga Alliance Yoga Teacher Training
Yoga Teacher Certification Qualifies You for Membership with Yoga Alliance and International Association of Yoga Therapists
Contact us for upcoming teachers training dates.
---
YOGA RETREAT FAQ


Interested in atteding a yoga retreat and not sure what to expect?
Read the Yoga Retreat FAQ's
Sherri Baptiste is an inspirational yoga teacher at the forefront of yoga training and the author of Yoga with Weights for Dummies. Born and raised in San Francisco, the daughter of two yoga-health-fitness pioneers, Magana and Walt Baptiste, along with her brother the well known yoga instructor Baron Baptiste. Sherri has been involved with and teaching yoga since her teens. The founder of Baptiste Power of Yoga, a nationally recognized yoga method, is registered with the International Association of Yoga Therapists
and she leads teacher training programs recognized by Yoga Alliance E-RYT 500.
---