Baptiste Power of Yoga Events, Workshops and Retreats
Events continue to be added throughout the year.
Click for the list of yoga and meditation workshops

Baptiste Power of Yoga™ in Partnership with
Harmonia Wellness Center & Social Club
Present: Foundations Yoga Training

Yoga Teacher Certification & Advancing Your Study of Yoga Program
This program will apply toward 200 and 500 hr
Baptiste Yoga Teacher Certification and Continued Ed Programs.
Required weekends: May–November, 2017 Program

Click here for more information and to register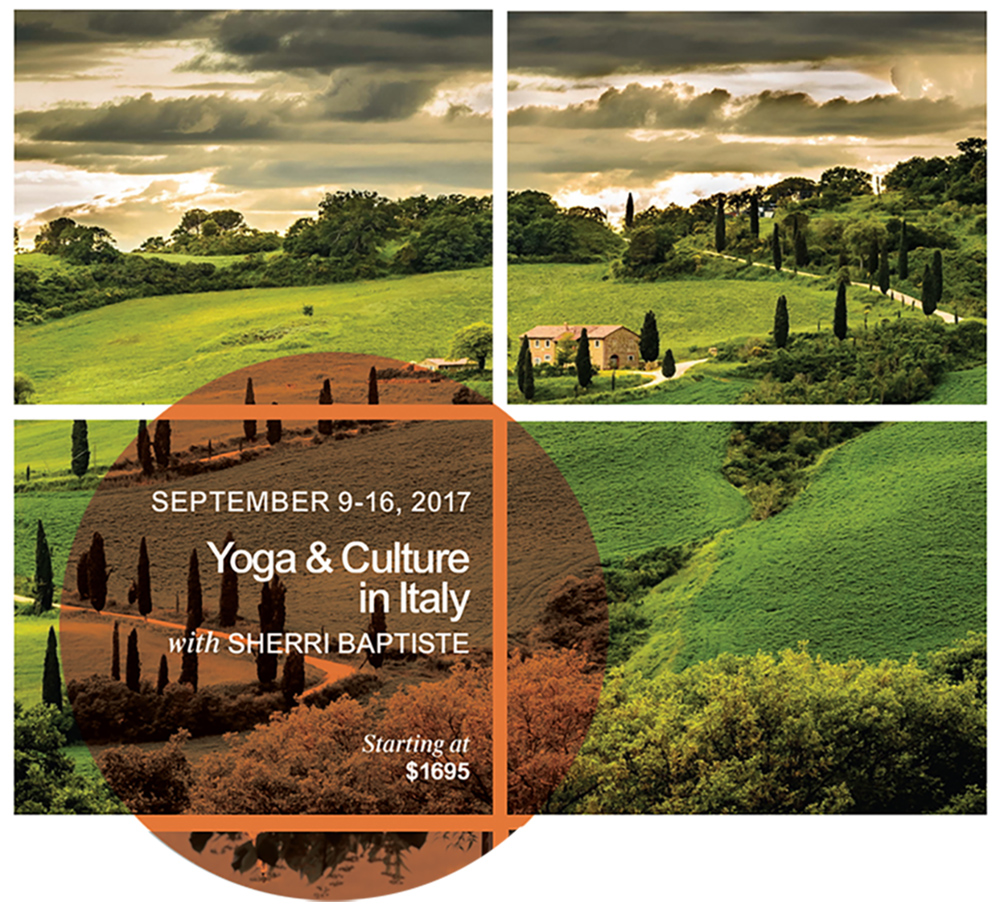 Join us in Italy this coming September 9-16, 2017!
This week is promising to be an exquisite and deeply nourishing
Italian adventure in the countryside of Umbria.

When Inspiration for a Journey such as this shows up – DO IT.



BAPTISTE YOGA AND MEDITATION RETREAT
GREEN GULCH ZEN CENTER


October 20-22, 2017 Mt. Tamalpais, Marin County, CA
This inspiring weekend is all inclusive and is one of the most popular
"Power of Yoga Retreats". Learn more about this retreat
"The Essential Teachings of Yoga"
with Sherri Baptiste and Rama Vernon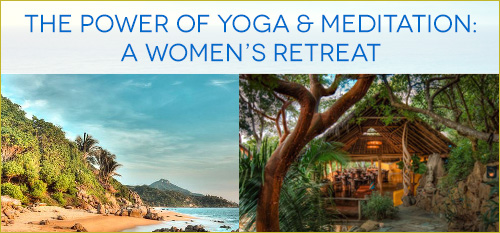 Sherri Baptiste & Michele Hébert March 18 - 25, 2017
Haramara Retreat, Sayulita, Mexico
Join Sherri Baptiste & Michele Hébert
for a one week yoga retreat exploring the feminine
Learn more about this retreat at the "Feathered Pipe Foundation" Website
This retreat continually sales out reserve your space.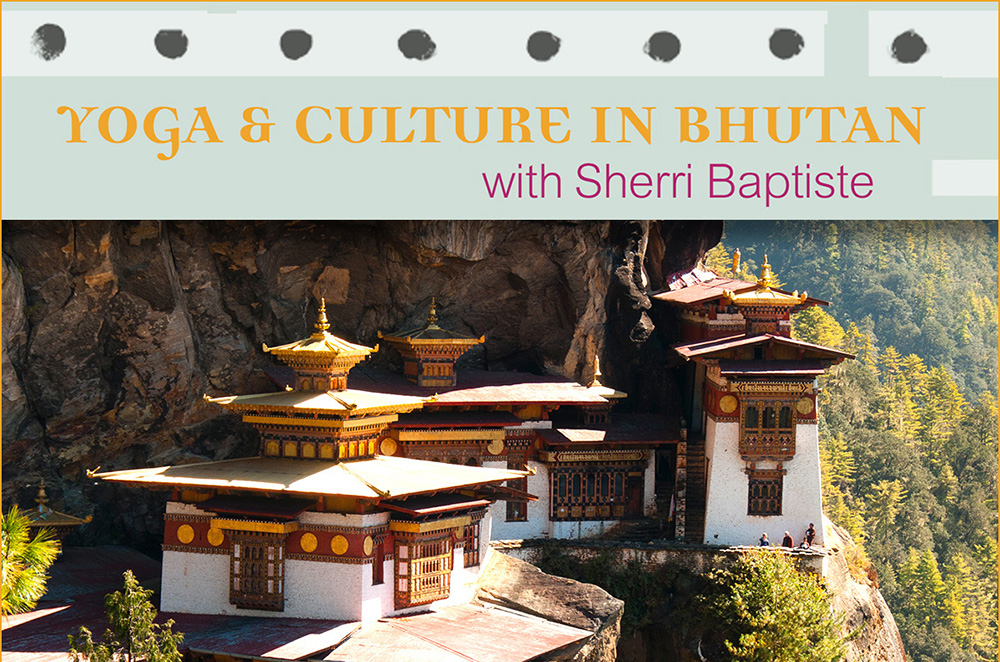 SEPTEMBER 30 - OCTOBER 7, 2016: BHUTAN!
A profound, once-in-a-lifetime experience. Join Sherri as we venture together
into the depth and breadth of this sacred sanctuary still held intact, that offers tranquility, beauty, stillness, charm of it's people along with it's ancient Buddhist culture. Learn more
Teacher Training, Retreats and Meditation
SHERRI BAPISTE OFFERS YOGA TEACHERS TRAINING


ADVANCING YOGA STUDIES
200 and 500 hours Yoga Alliance Yoga Teacher Training
Yoga Teacher Certification Qualifies You for Membership with Yoga Alliance and International Association of Yoga Therapists
Contact us for upcoming teachers training dates.
---
YOGA RETREAT FAQ


Interested in atteding a yoga retreat and not sure what to expect?
Read the Yoga Retreat FAQ's
Sherri Baptiste is an inspirational yoga teacher at the forefront of yoga training and the author of Yoga with Weights for Dummies. Born and raised in San Francisco, the daughter of two yoga-health-fitness pioneers, Magana and Walt Baptiste, along with her brother the well known yoga instructor Baron Baptiste. Sherri has been involved with and teaching yoga since her teens. The founder of Baptiste Power of Yoga, a nationally recognized yoga method, is registered with the International Association of Yoga Therapists
and she leads teacher training programs recognized by Yoga Alliance E-RYT 500.
---
Meditation
Studies show that meditation triggers measurable changes in brain areas associated with awareness, empathy, improved sense of self and reductions in stress. This seem to be associated with decreased gray matter density in the amygdala, which plays a role in anxiety and stress. Meditation works with the brain's plasticity, playing a role in changing the brain; increasing well-being and quality of life. Meditation is a powerful technique to relieve stress, maintain health and promote vitality.
More information about techniques and tips to enhance your meditation:
Two Minutes a Day to Real Change
Mindfulness and Meditation Practice
A regular meditation practice can bring you:
decreased anxiety
decreased depression
decreased irritability and moodiness
improved learning ability

and enhanced memory

greater creativity
increased feelings of vitality
increased happiness
increased emotional stability